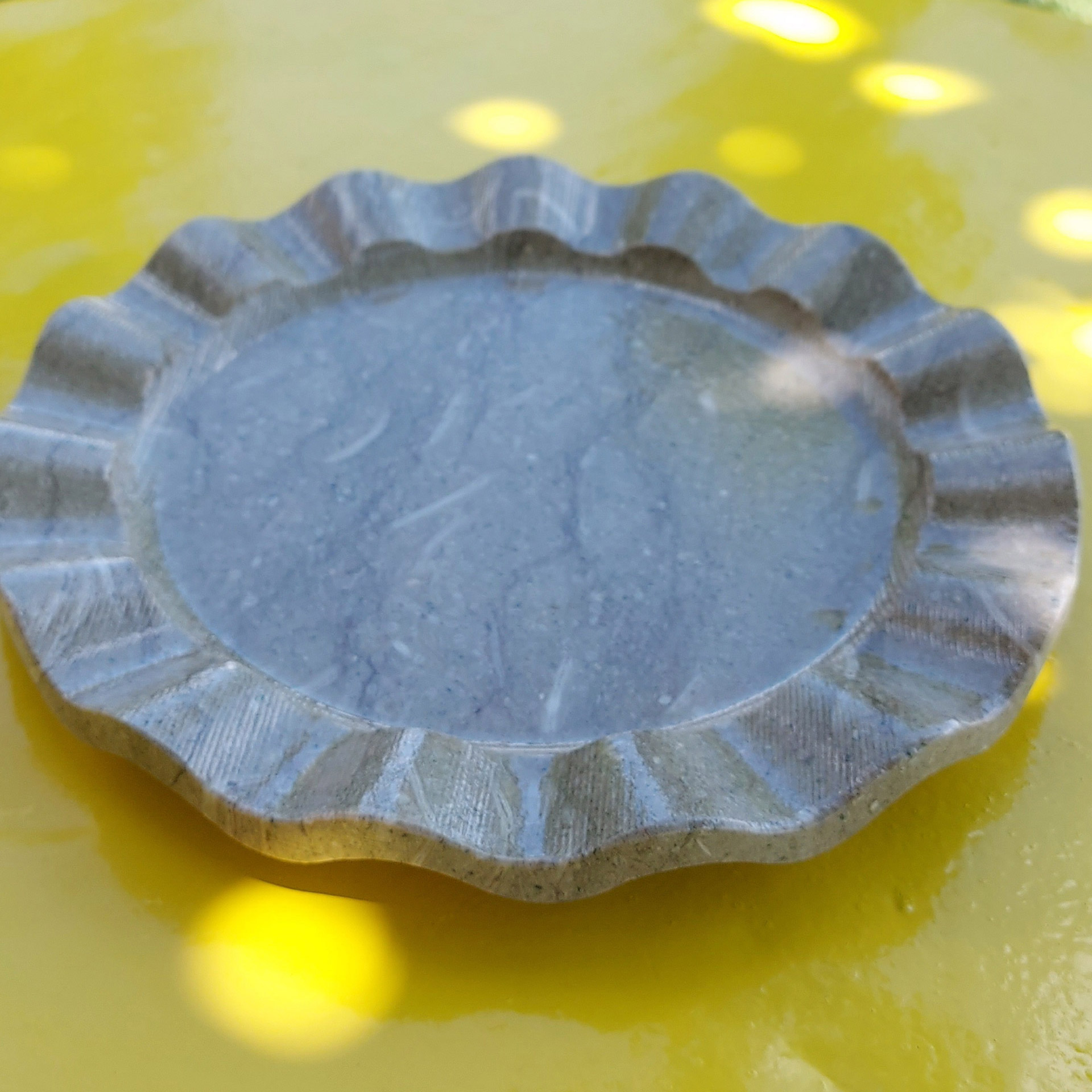 The Wave marble plate is a unique piece that can decorate your garden or your living room.
For interior and exterior decoration. Made of green Rustic marble, polished.
Dimensions: 25 X 25 X 3 cm – Weight: 1.4 Kgr
All our creations are unique and are delivered upon order.
To order, fill in the following contact form.
Each product is carefully packed in nylon bubble cushioning wrap. The packaging always has fragility label.